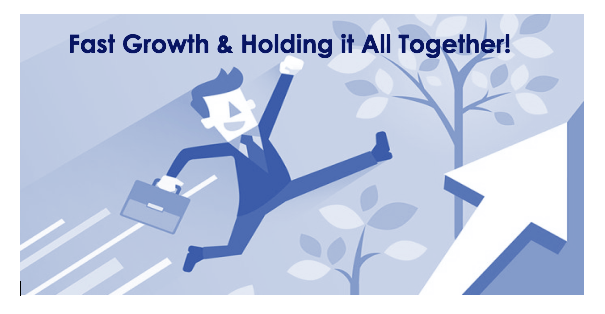 EVENT: Fast Growth & Holding it All Together
You are a high growth business?
We show you how to implement lean structures and ideas that help you manage your growth whilst maintaining the speed and momentum.
As we grow and scale our businesses, we go through universal development stages. This is necessary but can also be frustrating and painful.
In this practical and solution-oriented workshop, we explore how to best navigate the complexities of today's dynamic business environment, especially when driving growth. Our intention is for you to go away with several ideas you can implement straight away.
The ideal intervention if you are looking to tackle your growth pains, increase customer engagement, navigate change, overcome conflict and performance barriers, manage digitalisation or integration challenges effectively.
Location
: WeWork, 
Soho – Sheraton House, 0th Floor, 
16 Great Chapel St, London, W1F 8FL
Time: May, 11th @ 12:30PM – 1:30PM
Everyone can come
. For more information, please go to
WeWork page