MC & Speaker: Rhys Marc Photis

Engage Rhys to Speak at Your Event
Rhys Marc Photis comes from an entrepreneurial background and understood early on the up- and downsides of successful family businesses.
Rhys not only started as an international trader, he also worked as a wood trader in the forests of Eastern Europe, as an international project leader rolling out internet-based projects to over 50 countries, as an MD setting up businesses for corporations in emerging markets, then took a break from the business world to return to university to do an MBA International. Rhys regularly works as a panelist, speaker and Master of Ceremony.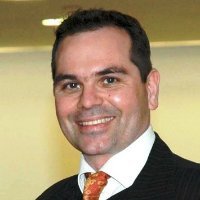 If you want to become really good at speaking at public events, the first thing to go out of the window is the idea of perfection."
Rhys addresses specific business topics, weaving in his wealth of experiences, and mistakes too. He has worked in startups, family businesses, SMEs and corporations.
Nowadays he leads a team of experienced business professionals who offer collaborative, personal and organisational development solutions to multinationals and global organisations.
In a nutshell, he assists in future-proofing companies.
Master of Ceremony
He serves as the official host of staged events at conferences, conventions or similar business occasions. His experience allows him to create meaningful and contextual introductions, while his quick wit means he will step in as and when needed.
1. Cross-Cultural Differences in Business
"We all know how businesses have become global and interconnected. It is quite common nowadays to work internationally and/or with colleagues from other parts of the world. However, people often forget there are over ten forms of culture, all of which impact on us. Some of my speaking events have been more on the funny side, whilst others have focussed on providing real business insights to prepare the audience for what was about to come, and/or to point at cross-cultural challenges. Having lived in ten countries and more than thirty locations means I have a few amusing and insightful stories to share."
[How do cultures affect business? How do cross-cultural differences influence communication, leadership and business in general?]
"I guess I'm not the only one believing we are at the brink of a digital transformation. Many corporations and executives have gone too far, resulting in high levels of customer dissatisfaction and employee disengagement. As with everything in life, the pendulum is about to swing in the other direction. Technologies and demands of the younger generations will enable this shift."
[Where is the world of business generally heading? What are the trends? What does the future hold for us?]
"Human beings have always come together, collaborated and created. However, in today's globalised world this is not always easy. Technologies have enabled us to a certain extent, but most of us have struggled to learn how to use them effectively. The upcoming range of social technologies is endless and will allow us to come together 'virtually' to collaborate and create in a globalised world."
[What are the cultural requirements for becoming a more productive and nimble business?]
4. Reinventing Organisations – TEAL
"Teal organisations are characterised by self-organisation, self-management and accountability. The hierarchical 'predict-and-control' pyramid of performance-driven businesses turns into decentralised structures consisting of small teams, each managing their own governance and their interactions with other departments. As with holacracy, many people believe it is simply a case of implementing this operating logic. But there is more to it; it takes a change and transformation journey to reach that level of organisational culture"
[What is our starting point? What does the journey look like and how long does it take to get there?]
5. Future Business

M

odels
"I can see two main, interrelated changes happen.
There is a cultural change in the business world, which is more about openness, interaction and 'humanness'. Perhaps because we have become too technology-centred, there is now a strong drive for technologies to help us regain some of that humanness.
This will have a major impact on how we do business within and between companies. There are 4 specific business models, with lots of examples confirming this is not fiction anymore."
[In what way do we need to consider these business models? How is it that no one will be able to escape the forthcoming transformation?]
6. Cultural Change, Transformation & Readiness
"All organisations and markets go through the same developmental stages when maturing. Upcoming changes and challenges are quite predictable, and I am happy to share insights in order to prepare people for what is to come. I can tailor the content and terminology to your needs. It is a great way to provide context before, in between, or even after your events."
[What do we know about what is to come? What developmental patterns do people, organisations and markets share?]
Rhys has spoken at a range of events over the years, many of which targeted entrepreneurs and professionals in the startup scene. Here are some topic examples:
As startup entrepreneurs, how do you grow and evolve with your business?
Hiring for culture fit: how to ensure a match between employees and the organisation?
Adaptive leadership: how do I ensure my leaders are fit for the future?
Winning big business: what to consider when going for corporations?
Performance management: why and what to measure at what stage?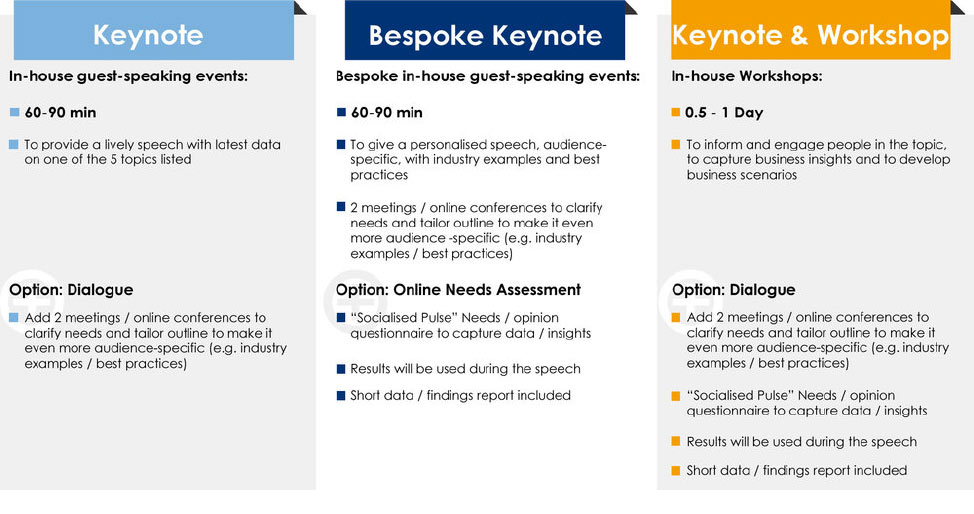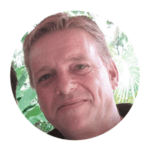 "I have seen Rhys in action. He works great with international audiences. Furthermore, he can also refer to different cultures – which he knows a hell of a lot about – and delivers in clear international English."
Johan Kruimer Managing Director, Hochiminh City Securities Corporation
"If you want someone who talks about cutting-edge developments in business/management, engages the audience and delivers in a thought-provoking manner, Rhys is your man."
Marc Steinkat Country Manager Switzerland, Commerzbank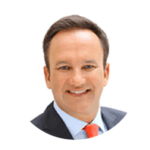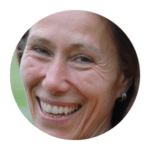 "You want someone to make people think before, during or after your event, Rhys is guaranteed to deliver."
Kerstin van Eckert Co-founder | Pathfinder
"Think of TED sessions. It is really that kind of stimulating and inspiring style."
Eckart Reinke Founding Member | German-IoD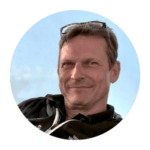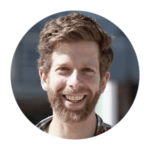 "I have watched Rhys M Photis twice now. His session was on upcoming generations in the workplace. He pointed out how young people and organisations have to rethink to make things work. We recorded both sessions and Rhys is one of the presenters you can watch again and again."
Alexander Ohrt Project Manager | Lecturer, opencampus.sh
"Rhys, we enjoyed your insightful and energetic sequences on stage over the last two days. Keep up the beat – looking forward to see you at our next ACE conference."
Andreas Mueller Senior Vice President EMEA | Aras Corporation