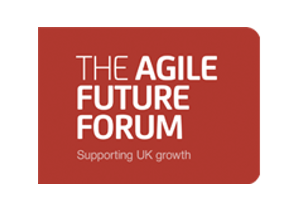 GPi joins 'Agile Future Forum'
GPi is pleased to announce that we have joined the www.AgileFutureForum.co.uk with our brand OnO-Line. Our joint ambition is to define and estimate the business value of workforce agility in supporting the competitiveness of UK plc. This should also provide leadership and practical support required to increase agile working practices across UK plc.
We aim to achieve this purpose by:
Changing UK cultural mindset: from flexibility to agility
Supporting the increase of agile working practices across the UK
Positioning the UK as one of the most agile countries in the world.
Significant value is already being realised in the UK. In our in-depth studies, agile working practices currently generate value equivalent to 3-13% of workforce costs. For example,
A Tesco superstore currently uses part-time working and multi-skilling practices to meet customer demand more effectively, thereby generating value equivalent to about 13% of total workforce costs.
A head office function of Lloyds Banking Group currently generates value equivalent to 7% of total workforce costs through using freelancers to meet seasonal demand and locating staff across multiple sites to lower premises costs.
A Ford Motor Company Ltd manufacturing plant saves the equivalent of about 3% of total plant costs by using outsourcing, flexible absence cover and alternative maintenance shifts to achieve cover in line with plant needs.