Our Great Escape
We are looking for business partners, collaborators, farmers, landowners…
Are you interested in exploring business opportunities with us?
In general, we are interested in 'personal investors' or 'partners with land'.
Personal Investors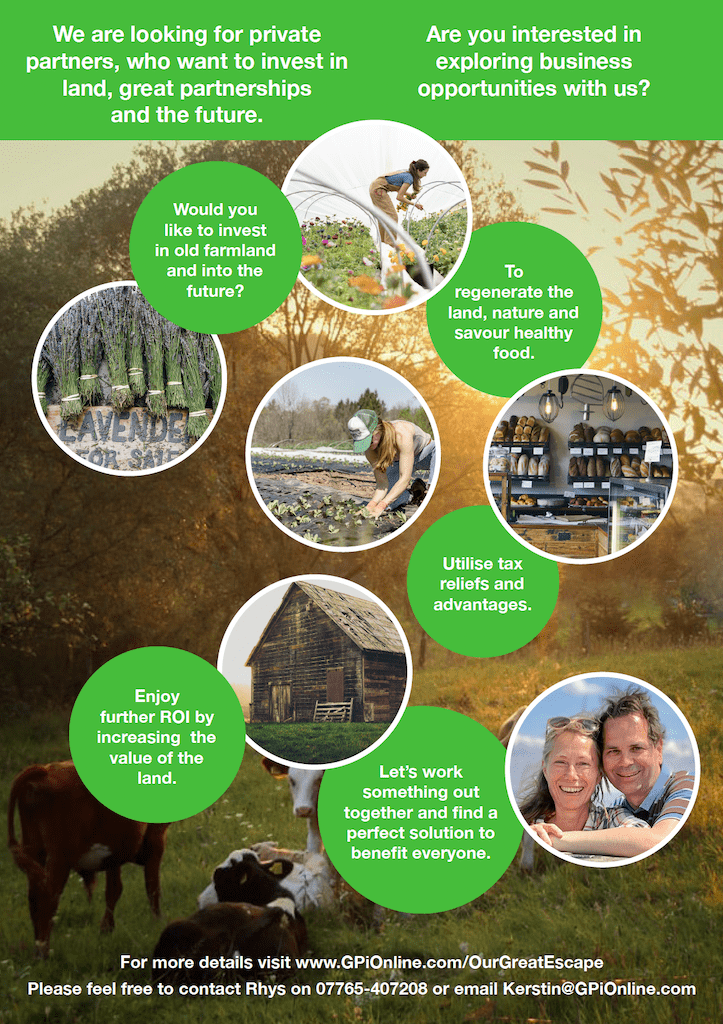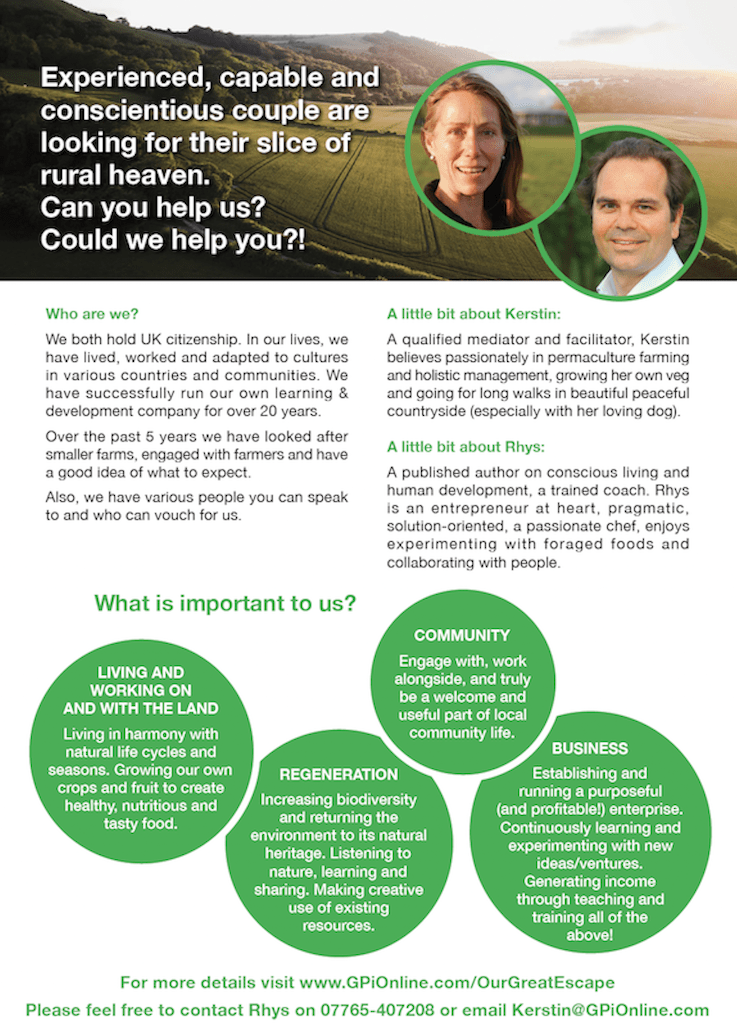 People with Land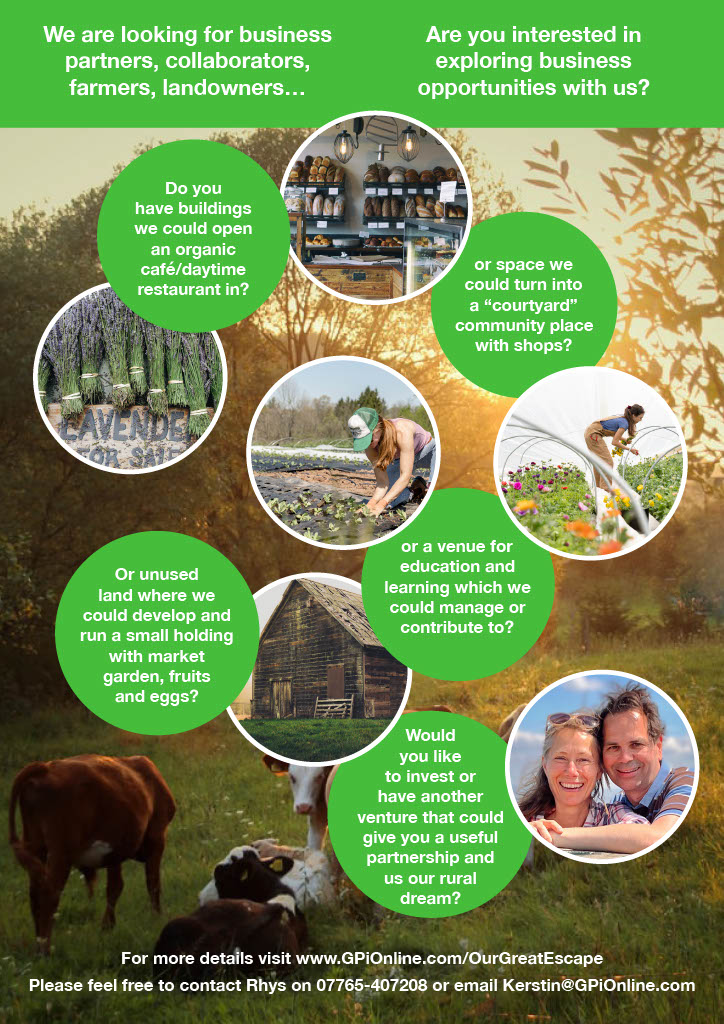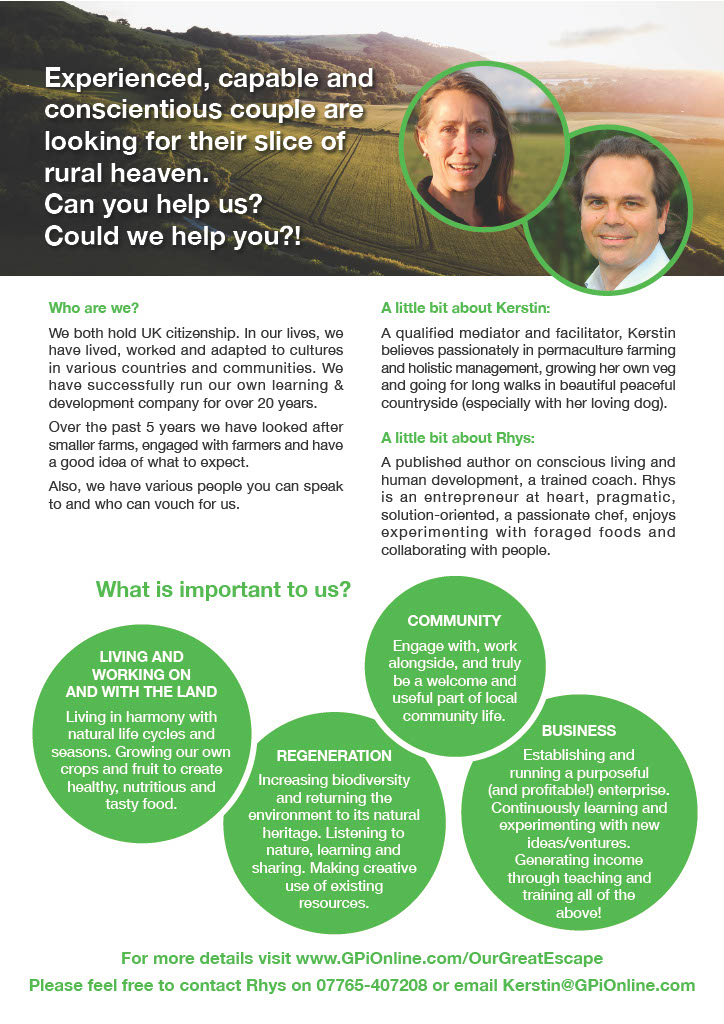 Here a visual overview of
ideas and possibilities.
Here a video, outlining some of the key areas,
we are happy to explore together…
Can you help us? Could we help you?!
Who are we? 
We both hold UK citizenship. In our lives, we have lived, worked and adapted to cultures in various countries and communities. We have successfully run our own learning & development company for over 20 years. 
Over the past 5 years we have looked after smaller farms, engaged with farmers and have a good idea of what to expect. 
Also, we have various people you can speak to and who can vouch for us.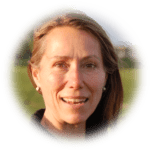 A little bit about Kerstin: 
A qualified mediator and facilitator, Kerstin believes passionately in permaculture farming and holistic management, growing her own veg and going for long walks in beautiful peaceful countryside (especially with her loving dog). 
More information on LinkedIn.
A little bit about Rhys: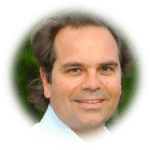 A published author [www.TheTurquoiseBrickRoad.com] on conscious living and human development and a trained coach. Rhys is an entrepreneur at heart, pragmatic, solution-oriented, a passionate chef, enjoys experimenting with foraged foods and connecting with people. 
More information on LinkedIn.
What is important to us?
Living
Living and working on the land.
Living more in harmony with natural life cycles (day/night, seasons).
Using own crops and fruit to experiment and create healthy, nutritious and tasty foods.
Regeneration
Increasing biodiversity and returning the environment to its natural heritage.
Listening to nature, learning and sharing (e.g. traditional local plants / practices).
Making creative use of nature and existing resources.
Community
Engaging with a diverse range of local people and including them as much as necessary and possible.
Leading and influencing by example.
Providing healthy and energetic foods.
Business
Establishing and running a purposeful and profitable enterprise.
Continuously learning, experimenting, trying & testing new business ideas / ventures.
Generating Learning & Development revenue streams out of topics above.
We would love to chat to you and discuss any opportunities.
Please feel free to contact Rhys @ 07765-407208 or Kerstin[at]GPiOnline.com