Pathfinder Ensures Growth & Drive
The universal Business Road-map That Helps Managing Businesses On Their Growth Journey
The logic and framework supports your work with your cohort, with partners and within your business by mapping stakeholders and markets and decoding the interdependencies.
You can easily uncover people and process pain points holding back success and predict future challenges.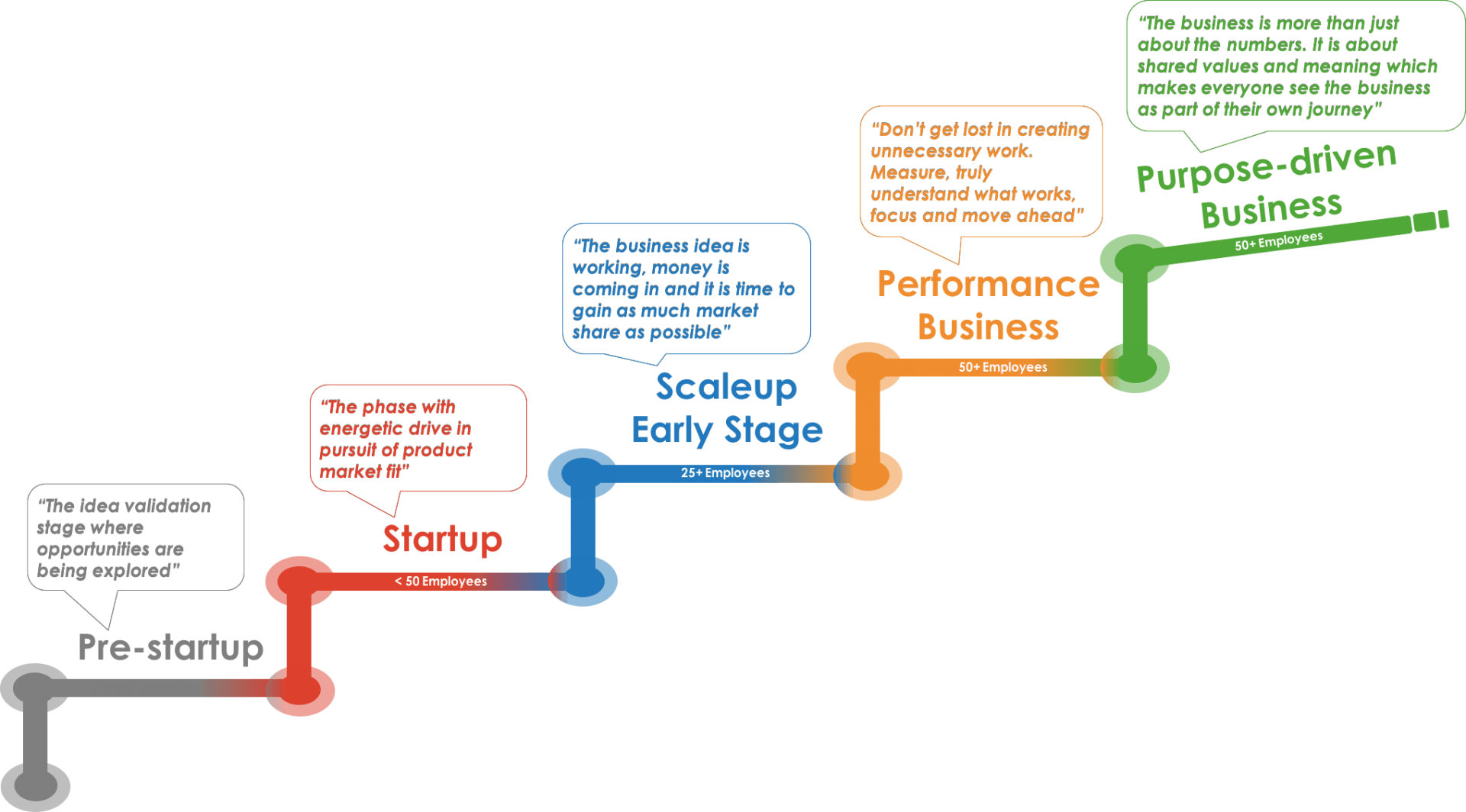 PATHFINDER – The Transformational Road-map
Pre-Startup: Pathfinder provides understanding of universal life-spans on one's journey, implications and typical challenges ahead. Therefore, it helps managing personal expectations.
Startup: Pathfinder provides a simple, logical and natural approach to segmenting customers, engaging with them and to how to sell most effectively.
Scaleup, early stage: You can add more customer segments to your existing logic, start organising, sales, services, operations etc. accordingly and use the same thinking to drive and balance healthy growth.
Performance Business: Use the logic to get your people and organisation to become more performance oriented. This is also the right stage to sell your business at the level of the highest ROI.
Purpose-driven business: Continue building your business in a more purposeful manner. For example, strive to become a b-corporation. As a founder/owner handover responsibility to a self-organised business and explore new ideas.
Past Success Factors
Provides consistency throughout the entire life of the business
Ensures on-going growth because it helps in cutting through complexity and confusion
Accelerates decisions through shared understanding and by uniting people behind your business objectives
Drives robustness by foreseeing upcoming transformations, implications and pitfalls
How the Pathfinder Helps Startups
Assists in hiring for culture-fit or misfit
Clarifies where to put your money and what development areas to focus on to keep momentum
Assists in bringing everyone involved behind a common mission
Advantages for Accelerators & Incubators
Creates shared measurability to increase individual success rate
Maps startups in your cohort in one overview (acc. to maturity) and outlines what is needed when and how
Provides clear road-map and development stages; also to maximise ROI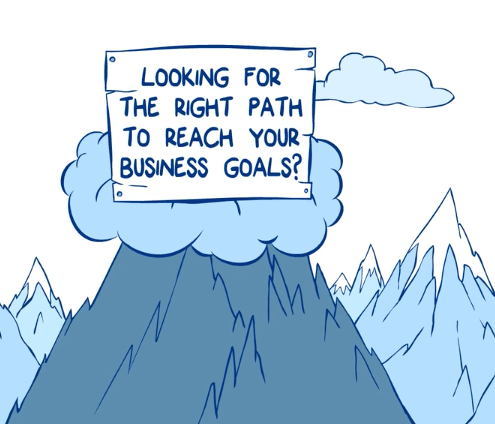 We believe there are too many misunderstandings and there is too much frustration in the startup world. We love exploring businesses and how their nature changes over time. Life is a journey and sometimes it is good to be clear about the path ahead of you. Please feel free to watch our video and / or call Rhys on 020 7993 2980.