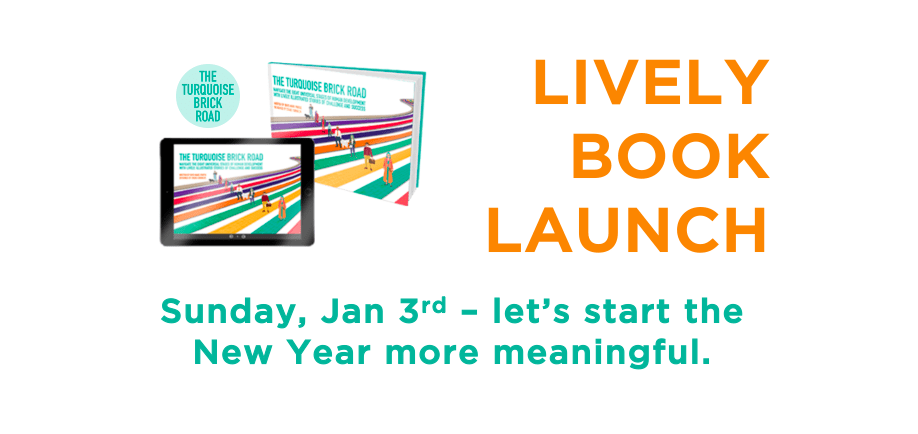 Rhys launches his book 'The Turquoise Brick Road'
We are delighted to invite you to our zoom book launch of The Turquoise Brick Road on Sunday, 3rd Jan. 2021 – Clare W. Graves' 35th death anniversary. Expect passionate fellow travellers and a meaningful bang. As with every good launch event, signed copies will be available.
You're welcome to a lively and interactive session on 3 January @ 5-6.30pm (GMT):
"Meet Clare W. Graves & The Theory That Explains Everything"
Benedikt Parstorfer, author of Clare W. Graves: His Life and His Work
"Facilitating Development: Aligning with the Flow of Evolution"
Andrew Becker, Executive Director @ Integral Without Borders
"The Predictable Future of Our Economic Systems"
Said E. Dawlabani, author of MEMEnomics: The Next Generation Economic System & Director @ Centre for Human Emergence MidEast
"The Book: Origins, Objectives, Limitations & Applications"
Rhys Marc Photis, author of The Turquoise Brick Road
Each expert will speak for about 5-10 minutes followed by 5 min Q&A – facilitated by co-creator Kerstin van Eckert. It is all about real-life applications.
The idea is to start off 2021 with purpose and show that there is a universal path forward, leading to futures that foster our natural potential. There is not only hope, but a step-by-step roadmap!
Please feel free to register HERE.