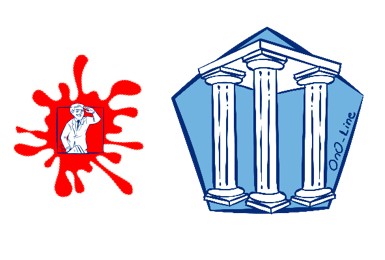 Scaleups & Corporates: Worlds Apart – Success Together
We are happy to be running a session as part of DKLM's #TechLawHub event series.
How to best initiate, establish, progress and sustain the relationship with corporates
Startups and Scaleups need big clients – corporates need innovation. Sounds like the perfect match. Reality looks different – fundamental disparities in organization and working styles proof to be the obstacle to successful co-operation. Here some of the major challenges: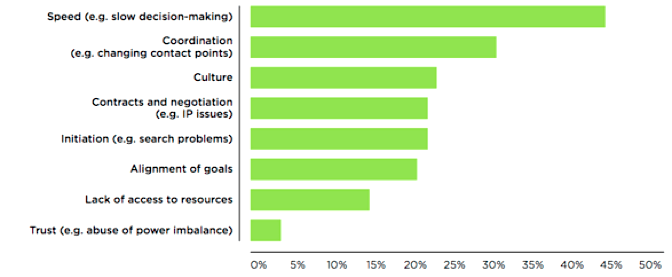 Learn what you need to do about it and join us for a practical and insightful session. Go away with specific tips and ideas on how to change your relationship with corporates and turn it into a fruitful partnership.
For years, corporations have tried to be innovative and it is simply very challenging when you are all about efficiency, predictability and measurable ROI. Corporates are slowly starting to understand that future innovation will mainly come from startups. For example, in 2016 corporate VCs invested $24.9 Billion across 1352 deals worldwide. So, corporations need startup-innovations to stay competitive.
Startups and scaleups often need corporates to test their offering, gain insight, reference and sell larger quantities. However, the scaleup phase is known to many as Death Valley and the number 1 reason is misperception and a difference in working styles.
Therefore, during the session, we explore how to:
Identify your business' universal stages of business growth
Match this with corporate accounts and understand how to overcome the natural mismatch, how to address, engage and sell to them
Define a list of specific aspects you need to adapt internally to avoid Death Valley
Feel free to bring a specific business challenge with you. We might be able to deal with it right there and then.
Details: 
Time: 6:00 pm – 8:00 pm

Venue: DKLM LLP, City House, 3 Cranwood Street, London EC1V 9PE
The presentation will be followed by networking, nibbles and drinks.
To sign up to this free event, please visit Eventbrite and feel free to forward this email to your associates who may be interested.
For queries, please contact Rupika Dawda at TechLawHub@dklm.co.uk
We look forward to seeing you.