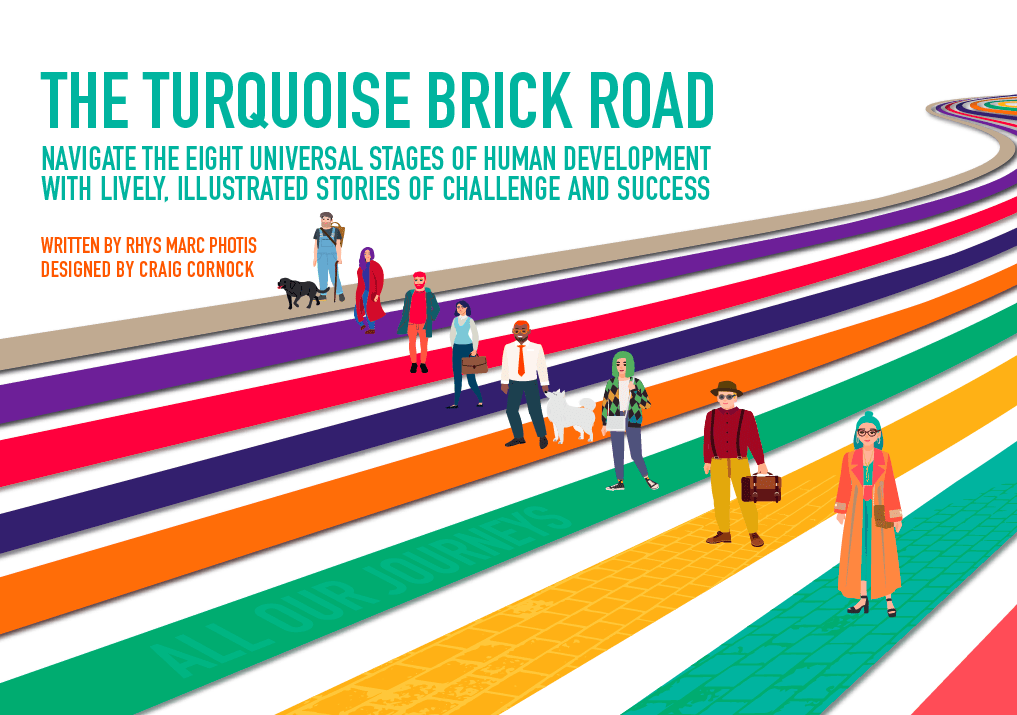 Social Book Launch in Nov.'2020: The Turquoise Brick Road
The Turquoise Brick Road is a soon to be launched book designed to help make the Graves Value System more accessible to mainstream readers. Originally devised by Clare W. Graves, the framework explores the eight universal stages of human development and is considered 'mission-critical for the continuation of our human development' by our own and author, Rhys Marc Photis. His aim for the book is simple; to introduce all kinds of people to Graves' fantastic work.
What is the overall objective?
This book aims to make the Graves Value System more accessible and digestible through lively, relatable stories. The hope is that more people will then want to read about and apply it to their personal and professional lives – perhaps even carry out further research and develop other applications. This can help humankind gain greater awareness of its development levels; perhaps even adopt a well-orchestrated approach that may just get us out of the mess into which we have manoeuvred ourselves.
Please feel free to get in touch if you are interested in any additional information.